Tam Coc - Golden Rice Fields Season
06-05-2019
On these days, when you come to Tam Coc, Ninh Binh, you will admire very spectacular scenery by the bright yellow of rice field. In Tam Coc, local people only grow one crop a year, so this is the best Tam Coc time of the year that you cannot miss.

Tam Coc, just about 100km south of Hanoi is located in the famous Truong An complex of Ninh Binh province. With limestone karst system, gorgeous caves and beautiful rice fields – Tam Coc is like "Halong bay" on the land and also a very attractive eco-tourism. Coming to Tam Coc when the rice fields are ripe, you will be immersed in the natural sky of a quiet countryside. Throughout the journey, you'll see the sceneries of harvesting fields, ripening paddy field and pictures of farmers on their fields. All make up the very impressive natural color palette.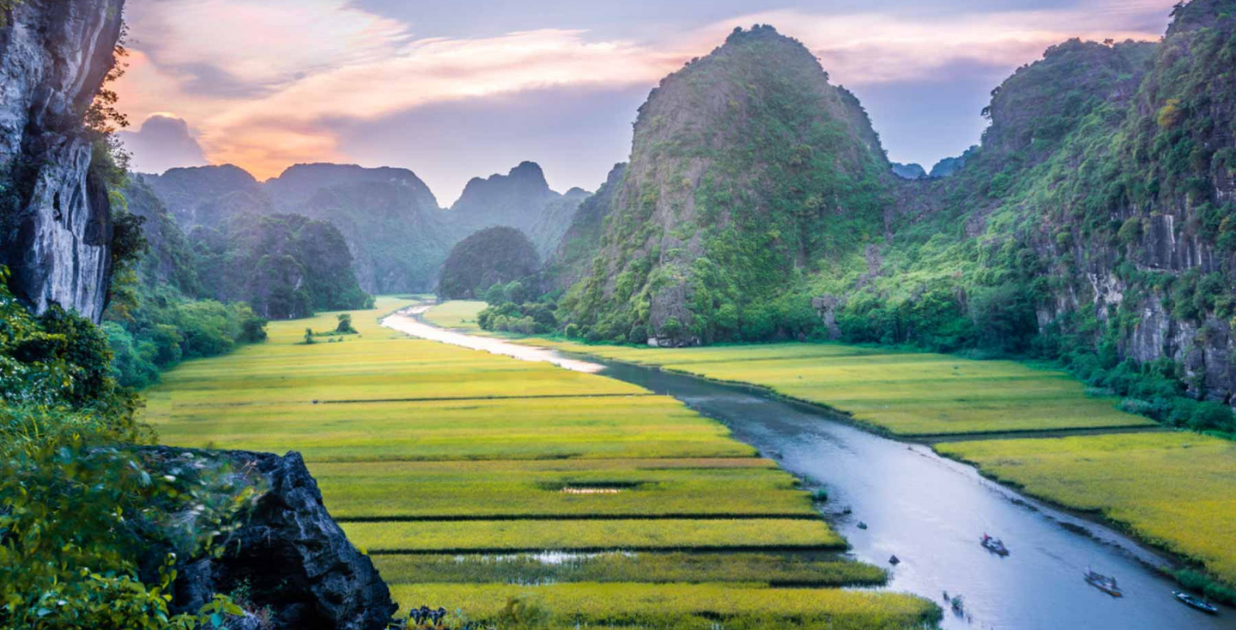 The beautiful golden fields of rice are the ones plastered over all of the tourist posters and brochures in the Old Quarter, but they really should come with a disclaimer. Bright yellow rice is normally on show from about the end of April to early June, which is also usually the time with the bluest skies, fewest clouds and a relatively comfortable temperature.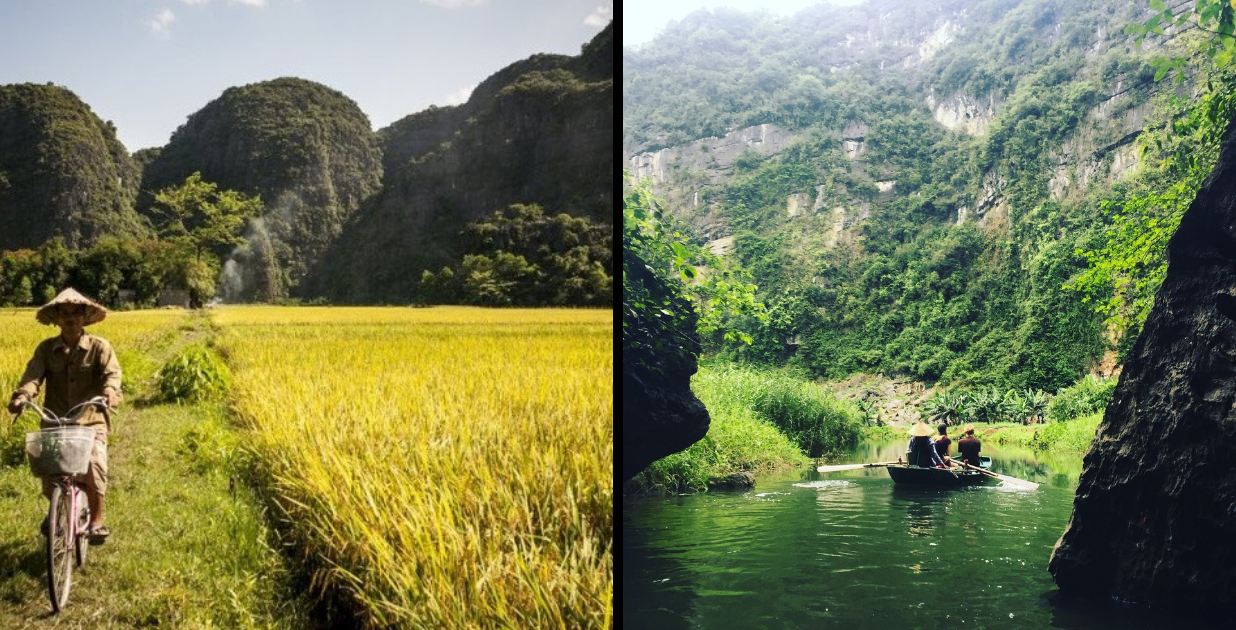 The main attraction in Tam Coc is a boat ride down the winding river. Views from here during the summer months of May to early July are the most stunning. The clear blue sky sits atop the nearby mountains, while yellow fields of rice stretch out from the center of the Ngo Dong River below. You can see workers wading through the water to harvest the precious rice from the comfort of your boat, or alternatively, climb to the top of Lying Dragon Mountain on one of the summers many clear days for a fantastic view over the river and harvest.