Seva Wellness & Beauty Destination
June 10th 2019
Seva Wellness & Beauty Destination (Seva Spa) is the first international standard spa complex in Vietnam. It was open in 2/2018 but its prestige has been welcomed by many successful entrepreneurs and lovers of spas.

Nestled amidst the green tropical forests at Tam Dao, aiming at the vision of Dai Lai Lake, Seva Spa is a place where customers enjoy new art styles with organic and unique treatments with international standards.

Seva Spa is known to be a private oasis of relaxation, a space to relax completely separating with outside when it meets international quality standards to bring relaxation in mind and restore health for customers.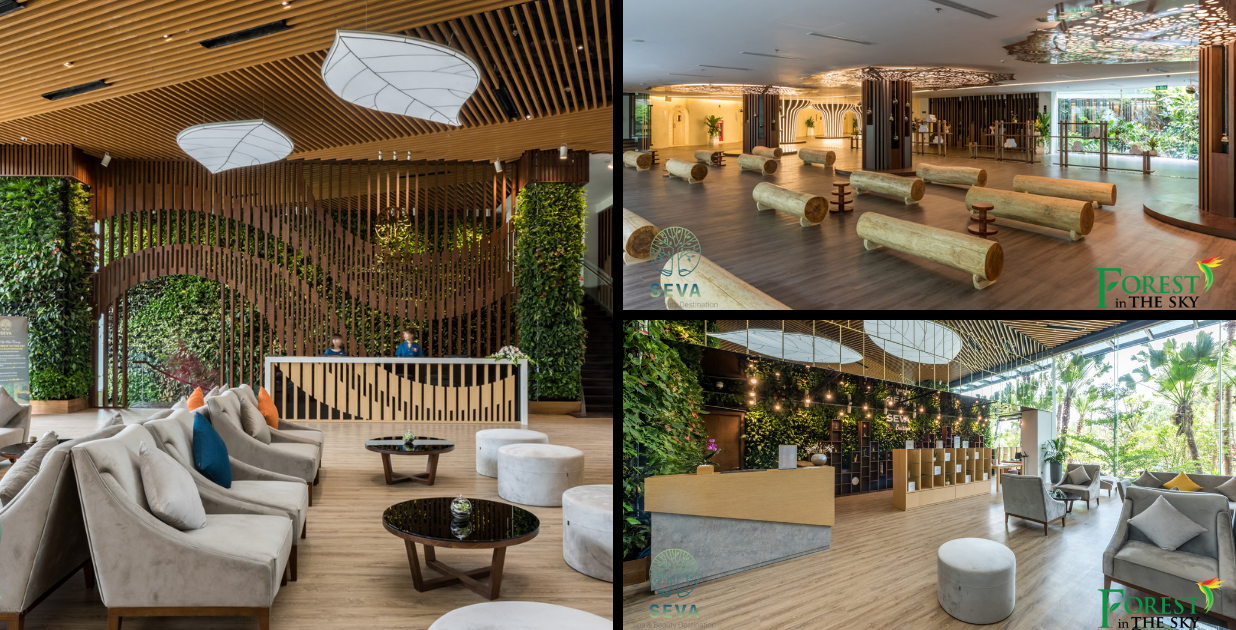 Gemstone sauna helps detoxify the body, the room of mineral mud - northern medicine helps circulate blood cycle, ion and color room helps prevent oxidation, Himalayan salt rock room and volcanic rock help restore body, regenerate plan ...

In particular, for the first time in Vietnam, customers will experience Oxy Hinoki room, Snow room and Infrared Cave - therapies to help regenerate cells, rejuvenate skin and enhance health, which are the High-class solutions worldwide.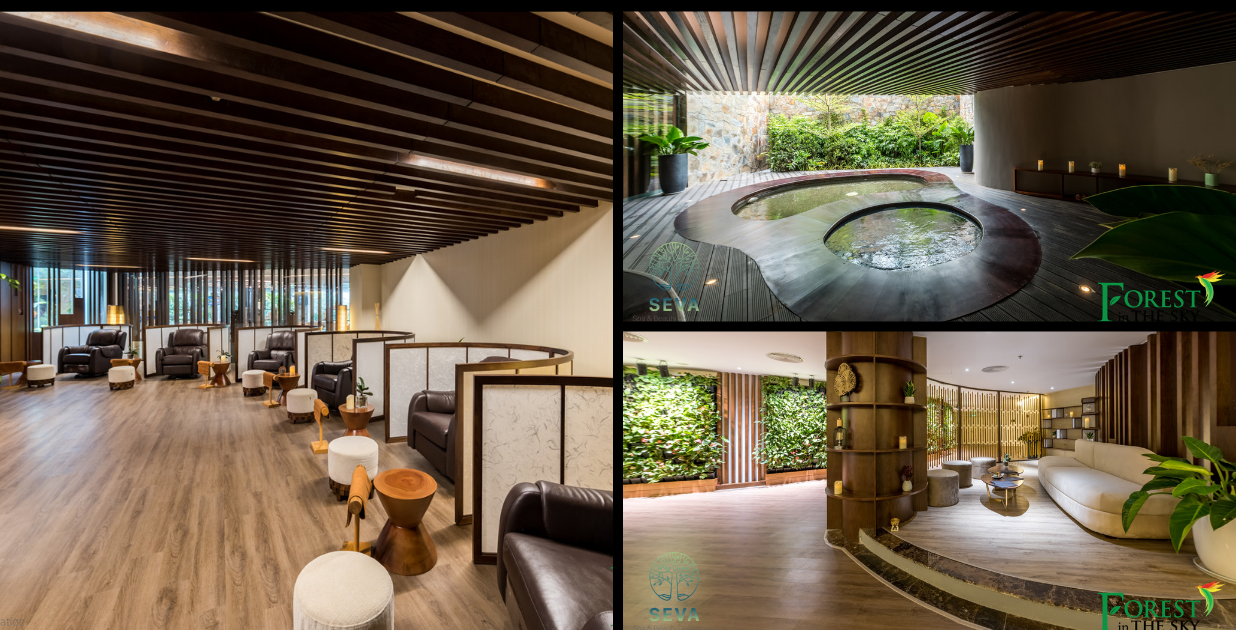 Not only possessing more than 100 most modern functional rooms, Seva Wellness & Beauty Destination is also operated and mentored by leading international spa and beauty professionals from the world's tourist destinations such as Maldives, Dubai, Hong Kong, Shanghai ...

The team of professionals with over 20 years of working experience in hotels across the globe such as: JW Marriott, Hilton, Hyatt, Ritz-Carlton, Westin ... offers customers spa and heath, beauty caring service with the typical experience of Flamingo Lifestyle.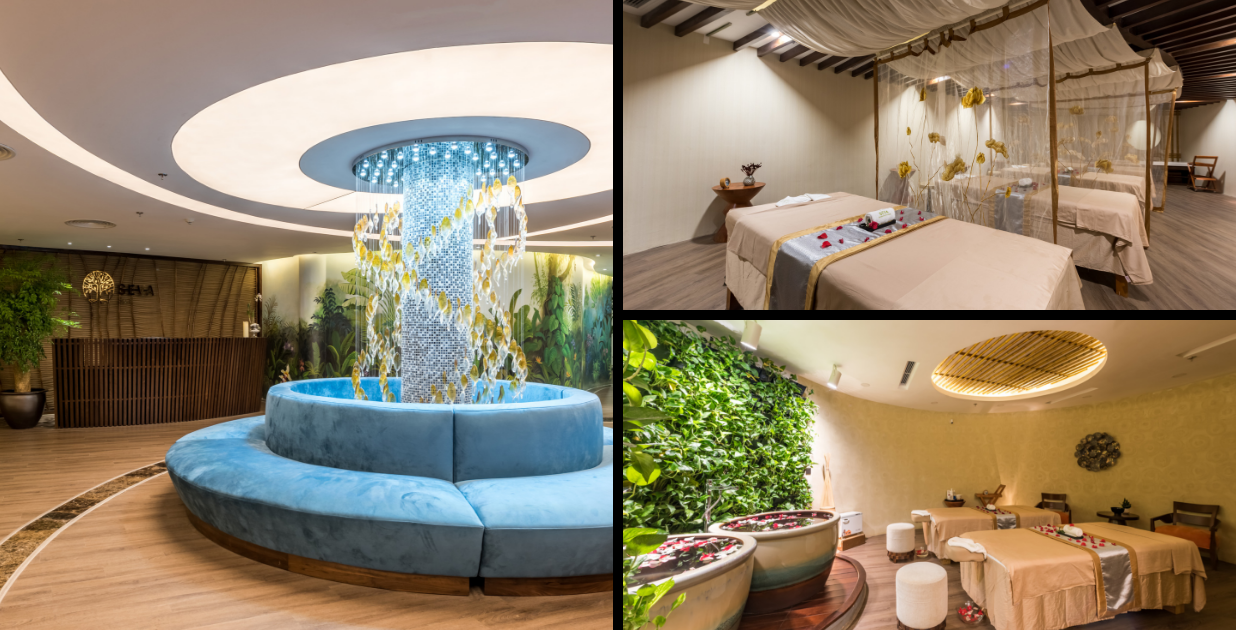 Seva Spa covers an area of up to 4,000m2 specially designed at Forest In The Sky tower at Dai Lai Flamingo Resort. The system of 100 high-class function rooms is arranged scientifically with decorative and interior materials made from natural materials: wood, bamboo and trees, opening a paradise of relaxation and beauty with natural light spreading throughout the space.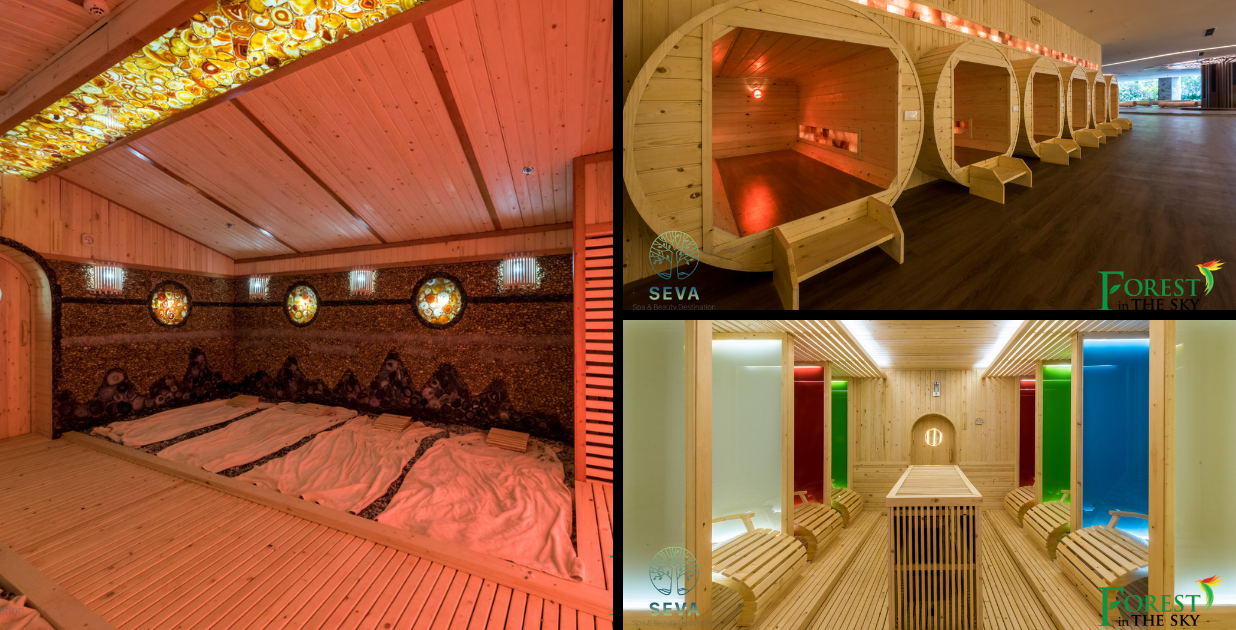 Originating from Sanskrit, "Seva" describes the art of selfless service, that is, focusing on the mind to help grow relaxation, remove anxiety, and contribute to improving material life and spirit.

In Latin, "Seva" is the life force, the main source of nutrition for plants and green trees. From that message, Seva Spa was named for the health & beauty care center to supplement and re-create the physical and mental energy source created by Flamingo Group.