Hoi An Memories
20-04-2019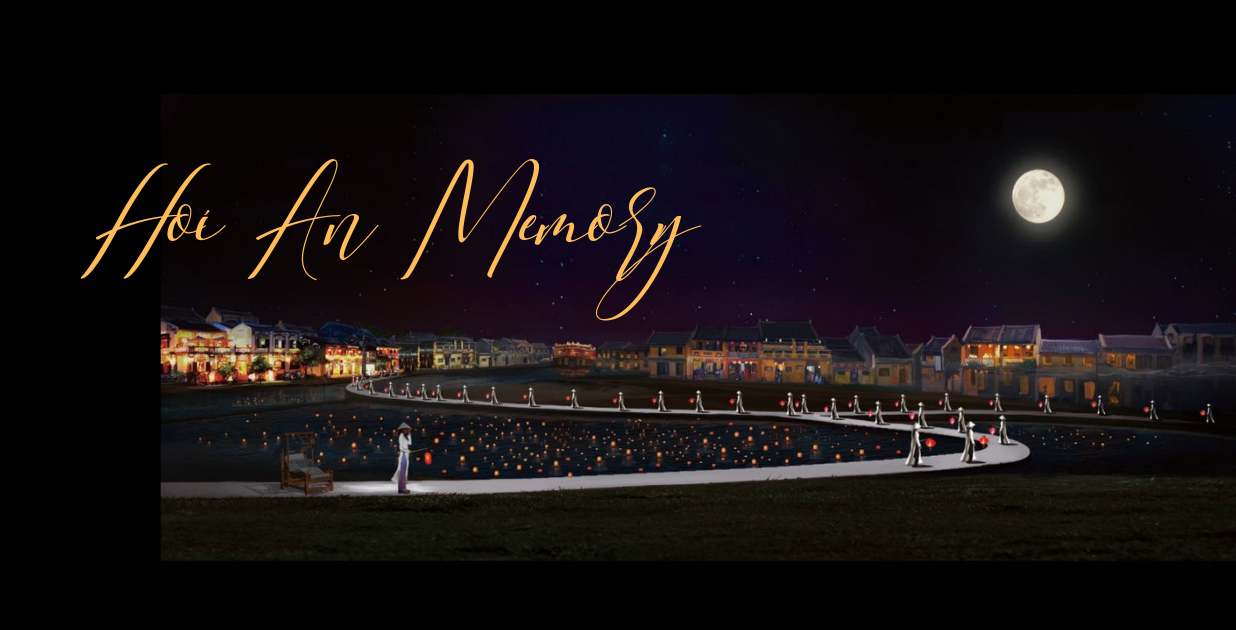 Originally known as Faifo and more than 2000 years old, Hoi An is a beauty city just in from the coast about 17 miles south of Danang. The Old Town here is a perfectly preserved ancient town that has been recognized by UNESCO as a World Heritage Site. Access is gained across the Japanese Bridge, a unique 400 years-old wooden structure. It was originally the deepest sea port in the country but as Danang increased in importance the port here silted up, leaving almost a ghost town. The dry sea air caused all the old buildings to remain ion near perfect conditions. For the holiday maker it makes a near perfect base. The town is picturesque and packed full of fascinating things to see and do. The restaurants here, particularly down by the riverside, serve some of the finest food in the country.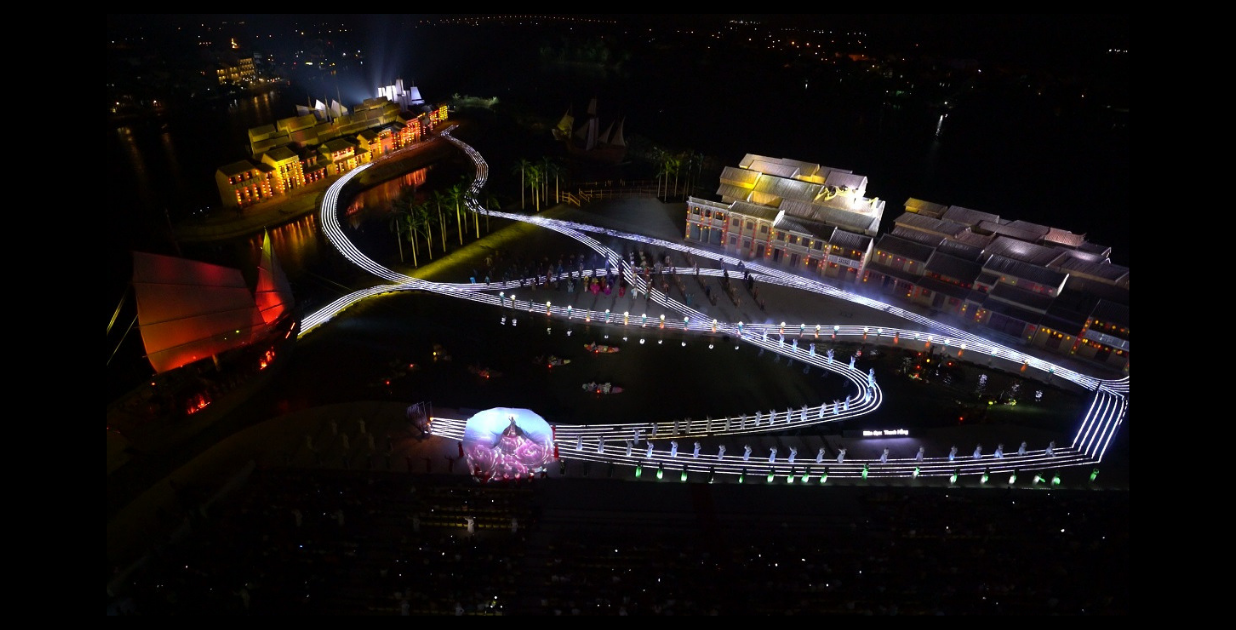 Proud of the mission to spread Vietnamese cultural beauty, located in a prime position on the historic island of the ancient town of Hoi An - dubbed "Wonders on the Hoai heritage river", Hoi An Impression Cultural Themes Park is the first cultural theme park in Vietnam including a combination of: HOI AN MEMORIES SHOW - Vietnam's largest real scene show, a story recounts Vietnamese culture by Vietnamese, recreating a bustling Hoi An commercial port through more than 500 professional actors, 3300 seats, 25,000ha stage, performed every night except Tuesday night. The program gathers top advisors in area of culture and history with many top-world real scene art experts, inspired by the ancient town of Hoi An's girls with charming traditional Ao Dai, symbolizes the timeline of more than 400 years of ups and downs of Hoi An- ancient town. Show time is from 19:30 to 20:30 except every Tuesday evening.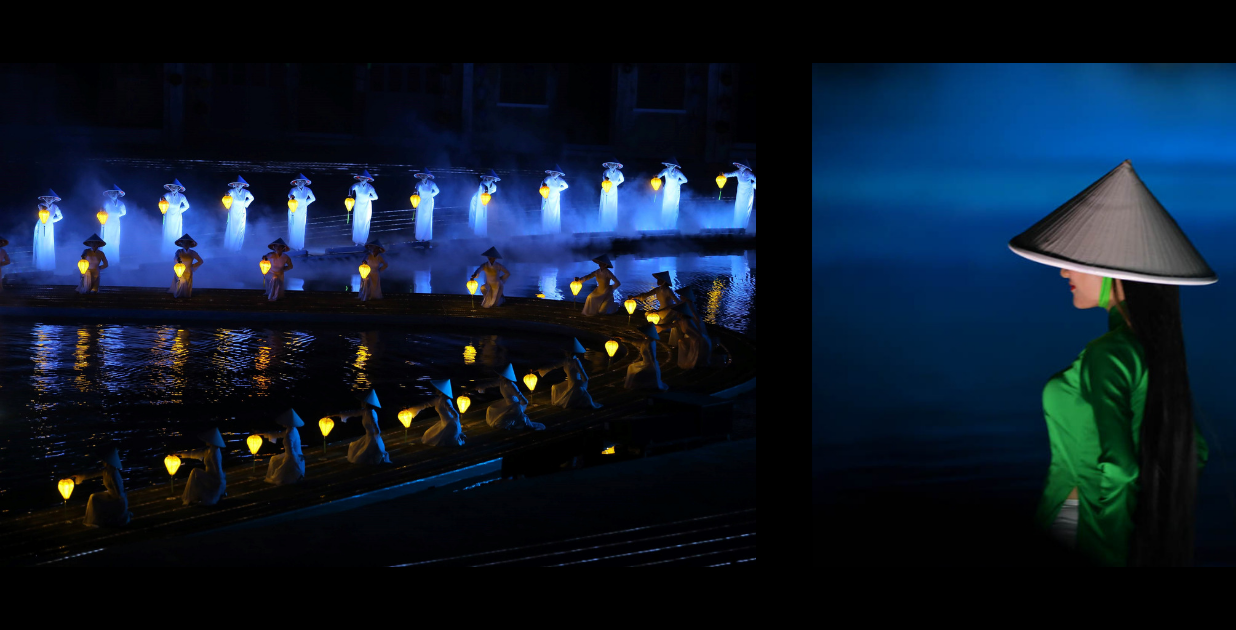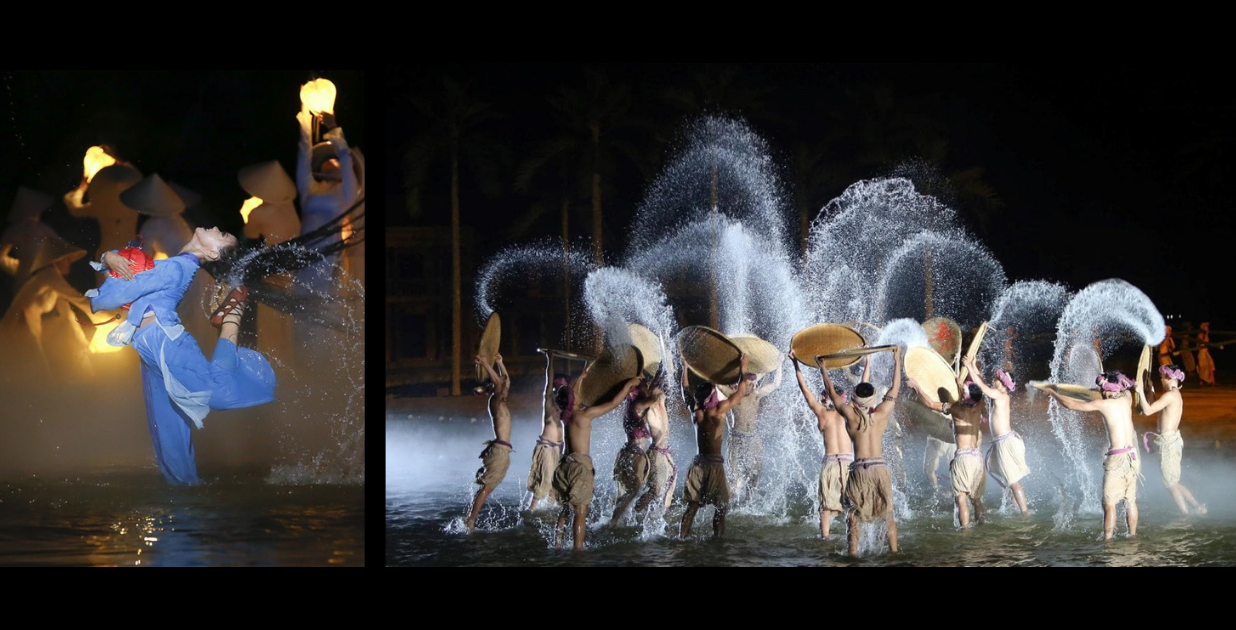 Content:
Introduction - storytelling character
Girl weaving silk on the loom weaving memories of ancient Hoi An
Screen 01: Life
Life of the people of Hoi An with fishing sticking to the sea, growing rice.
Screen 02: Wedding
State engagement wedding between Princess Huyen Tran and King Champa Che Man
Screening 03: Lamp and Sea
The Hoi An loyal girl, waiting for her husband to overcome many difficulties.
Screen 04: Integration
The bustling harbor trade, where many cultures are exchanged.
Act 05: Ao Dai
Today Hoi An is charming, ancient, peaceful with Ao Dai charming silks
The end – storytelling character
The pride of Vietnam reaches new heights

THE THEME CULTURAL PARK "Hoi An Impression" is the first cultural theme park in Vietnam to recreate 400 years of Hoi An history with famous monuments such as Cau Pagoda, Vong Nguyet Lau and including thematic subdivisions, mini shows where visitors will be immersed in the cultural space and interact directly with the colorful activities chains. Moreover, the park is the ideal place to organize outdoor activities such as team building, amazing race, modern or antique style wedding party, fashion show, party cocktail, outdoor lunch / dinner ...
Open time from 16:45 to 21:30 except every Tuesday night.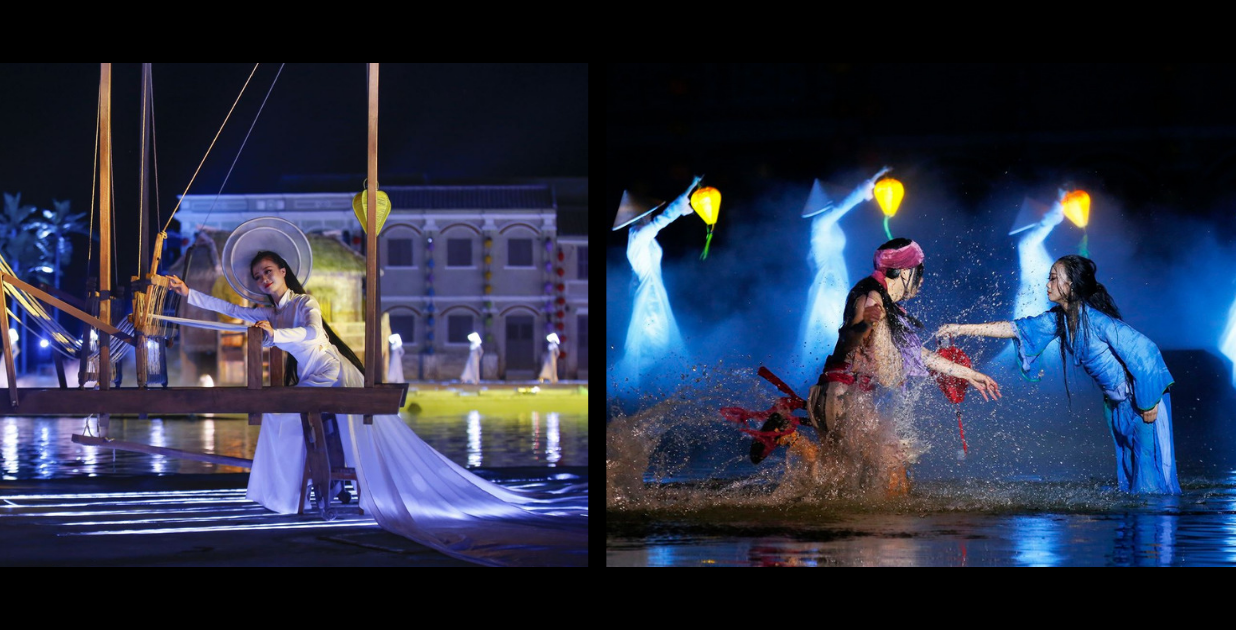 THE SECTIONS INCLUDED:
The Square section and the welcome gate with 09 dragon pillars symbolizing 09 Nguyen lords who govern Quang Nam land

Commercial section with lively reproduction of the Netherlands, China, Japan ...

Vietnam section with a clear representation of the traditional life of people in the North Central Delta

Spirit subdivision is designed according to 3-storey pagoda architecture of the North and Vietnam.
THE MINI SHOW NORTHERN CULTURAL QUALITY:
Hoi An world: Time: 17:00

Welcome four-way tourists to Hoi An is a performance to recreate the flourishing port town in the past.

Street Music: Time from 17h05 - 18h30

Ho Tiger Tiger Camp: Time: 17h10 and 17h55

The story of the hero of the Cremation Camp has bravely destroyed the evil tiger to bring peace to the people that they witnessed for transmission. Heroic and brave system of Quang Nam people in particular and Vietnamese people in general.

Juggle Circus: Time: Time from 17h10 - 18h40

Singing group: Time from 17h15 - 18h40

Love story of the Princess of the Tang Dynasty: Time: 17h25 and 18h30

Story of fateful love handed down in history books between the girl picking strawberry and farming and Prince Nguyen Phuc Lan ... She was later worshiped as the God of Tang Tang.

Modern Dance with palm-leaf conical leaf: Time: 17h45 and 18:35

Guard Cheerleading: Time: 17h40 and 18h30

Happiness Forest: Time: 17h35 and 18h25

Is an art performance program to rebuild a frame of a pub - entertainment venues of the upper class.

Evil Man forces to marry: Time: 17h55

The story about the custom of matchmaking and marriage in the past. This drama in addition to vividly reproducing a unique culture, it also brings very unexpected and funny emotions.

Ngoc Hoa Princess Wedding: Time: 18h45

It is Princess Ngoc Hoa's love affair with businessman Araki Sotaro from Phu Tang country portraying any love affair in the friendship of the two countries. Vietnam - Japan.

Hoi An World 2: Time: 20:30 and 21:05

Modern Dance North Kim Thang: Time 20h40 and 21h15

Street music 2: Time 20h45 and 21h20

In addition, visitors also enjoy Chau An Boat and Japanese Tea Ceremony art in Japan section