Flamingo Travel Explores: Halong Bay & North Vietnam
01/24/2019
A legion of cruising junks – some basic, some salubrious – ply the waters and spending at least one night sleeping under the stars out on the water is an integral part of any Vietnam itinerary. Although Halong Bay is undoubtedly the banner attraction in northern Vietnam, there are plenty of other stirring experiences to be had. Much of the area is rugged, mountainous and often very remote and the scenery is almost uniformly spectacular.
Provinces such as Cao Bang and Ha Giang offer some of the most memorable vistas in the region, but remain relatively inaccessible. Equally compelling and easier to get to is the little town of Sapa. Located high in the Tonkinese Alps near towering Mount Fansipan, the highest peak in Vietnam, Sapa was established as a hill station by the French in 1922 and is the main center for tourism in Vietnam's far north. The town itself is rich in color and culture with members of ethnic groups such as the Hmong and Red Dzao a noticeable and friendly presence. Its picture-perfect location, meanwhile, makes it the perfect base for hikes and explorations into the mountainous hinterland.
FEATURED TRIP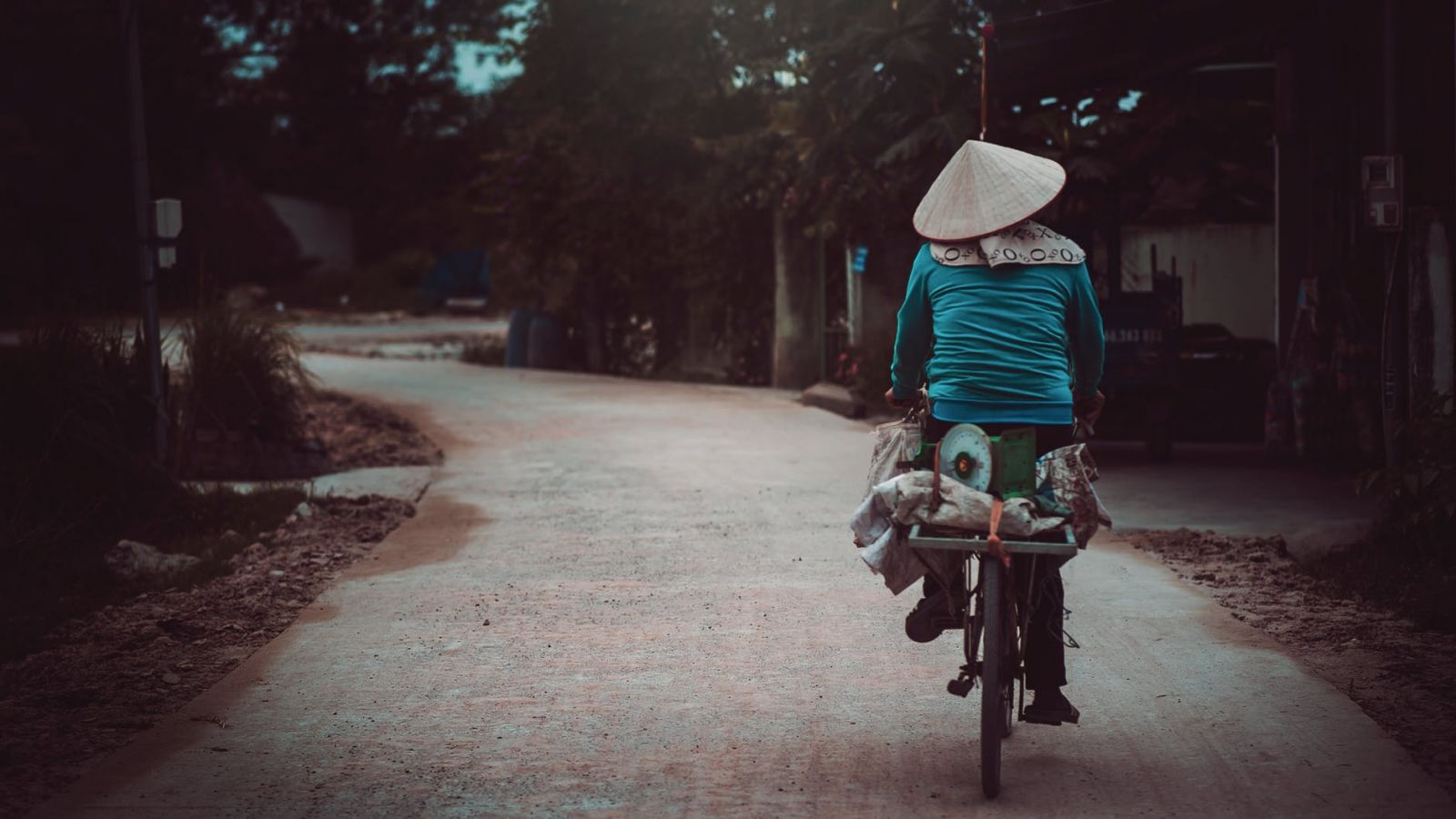 THE ROOF OF VIETNAM, HA GIANG AND THE FAR NORTH (6 DAYS / 5 NIGHTS)
Take an epic road trip across the 'roof of Vietnam' where spectacular scenery abounds. Rub shoulders with members of ethnic hilltribes at vibrant markets and catch glimpses of their traditional customs. Traveling over high mountain passes and spectacular valleys, this trip has more than its fair share of awe-inspiring moments.
HIGHLIGHTS
See spectacular scenery. Spend six days driving through North Vietnam seeing miles of undeveloped lands, visiting charming villages and crossing high mountain passes
Be immersed in hill-tribe culture. Stay in a Tay homestay, explore Hmong villages and meet a mélange of ethnic groups at markets
Visit exotic markets. Mingle with shoppers dressed in colourful hilltribe costumes while browsing stalls for traditional medicines, unusual foods and live animals.
Dig deeper into Vietnam's local culture on this 3-day tour which goes through Mai Chau's villages including the Green Hmong hill tribe, Van Mai, Mai Hich, Cum and Xam Khoe. Trek through the hill tribe of Xa Linh, walk along the small villages and take a bike ride through the Mai Chau Valley. It's a great way to be immersed in the vibrant hill tribe culture and learn more about the ethnic minorities.
HALF DAY TOUR: HANDICRAFT DAY WITH PAPER FOLDING & CERAMICS MAKING
Enjoy a half day in Ho Chi Minh City while partaking in great family-friendly activities with hands-on practicing paper folding while learning about the disable living their life then making ceramic souvenirs.
HANOI AND HALONG DISCOVERY TOUR (4 DAYS / 3 NIGHTS)
Explore Vietnam's northern jewels. Take an in-depth look at Hanoi, stepping back in time at the Temple of Literature and wandering the vibrant maze of streets in the Old Quarter. Then take an overnight cruise on Halong Bay, marveling at the spectacular limestone karsts that rise dramatically from the sea.