Flamingo Play World
June 8th 2019
Quite clearly from the name, Flamingo Play World is the entertainment world - the latest entertainment complex at Flamingo Dai Lai Resort of Hanoi. It is an entertainment complex, so it includes all kinds of exciting entertainment - everyone who can play any kind they want.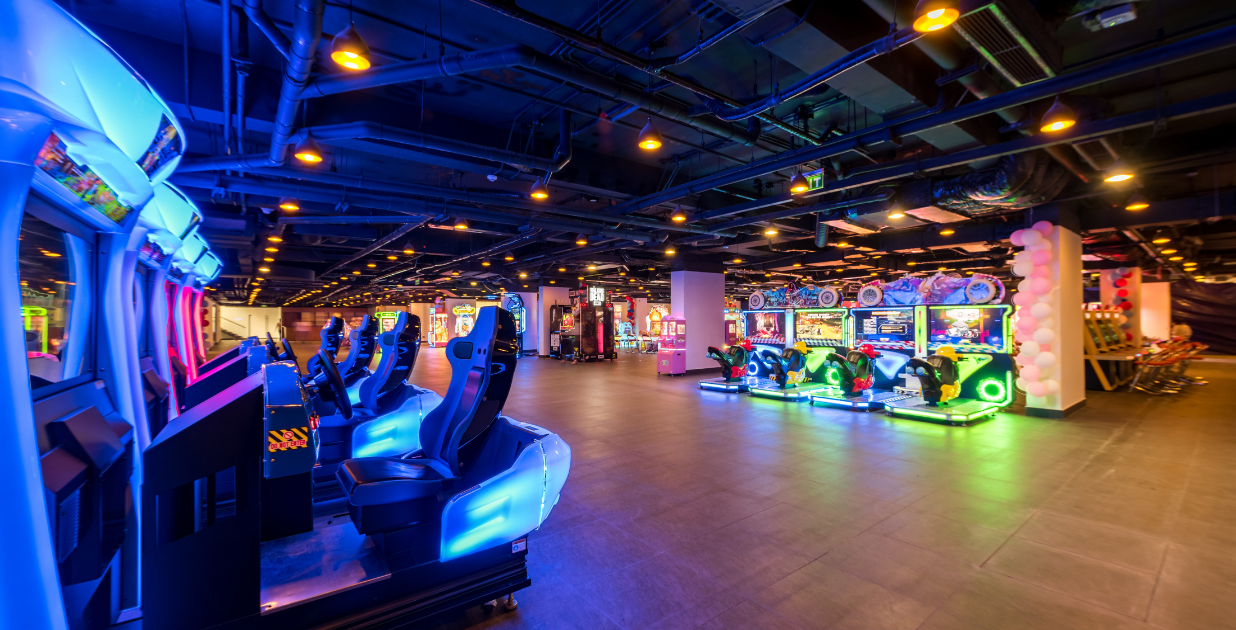 The most prominent is the Virtual Reality Park, VR Games Park. This is the entertainment center model that applies all of the large-scale virtual reality technology, with more than 1000 exciting virtual reality games.

Just entered, you will immediately be overwhelmed by the cool space with dark tones combining the strip of light running long as in "Tron: Legacy".

The virtual reality games here are also divided into many levels from easy to difficult, from low to high, please every opponent. You can start with Fruit Ninja, then gradually increase the difficulty and experience stronger feelings with the racing game. The highest realm is the Time-Space Shuttle with a rotating 360-degree spindle waiting to be conquered by the toughest milky warriors - do you dare to try?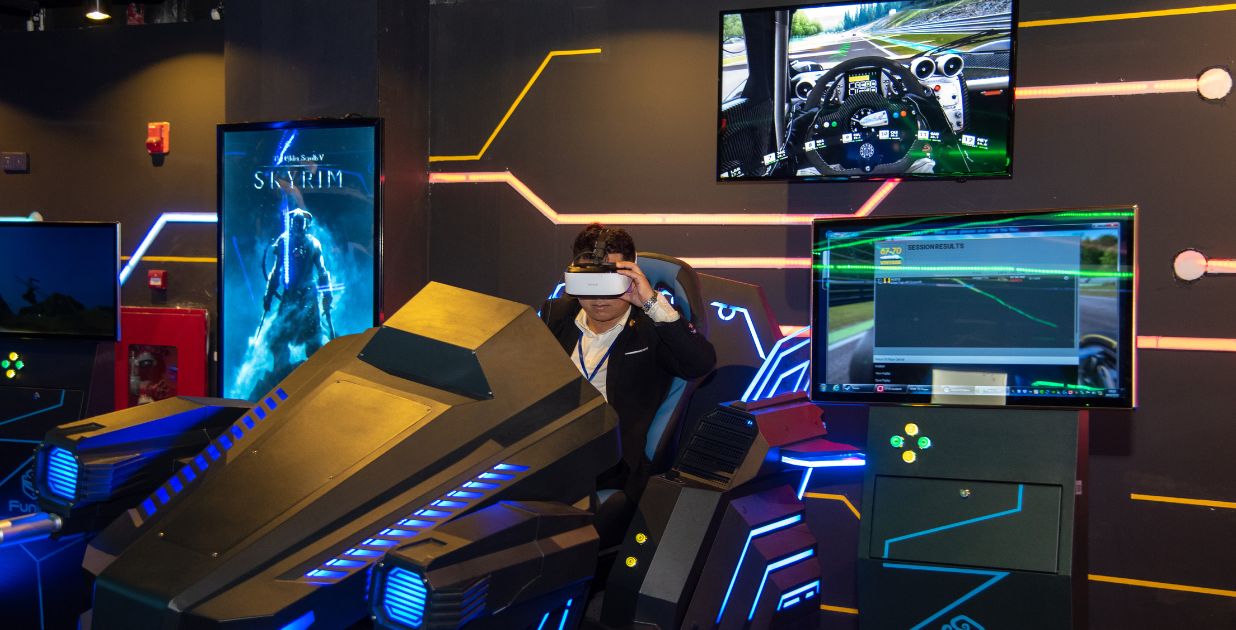 Right next to VR Game Park is another amusement park - Legacy Game Center - with many familiar games like shooting, racing, pitching, animal picking-up ...

The entertainment complex also includes a completely free movie theater for guests. The show schedule is constantly updated with many hot titles that cannot be missed. No longer having to argue about whether to go play a game or go to a movie, because Flamingo Play World has both - and more!

The team that loves to sing will definitely not be able to ignore the system of karaoke rooms with the best space and the music store with the latest thousands of songs. You could spontaneously dance and take photos to live virtually.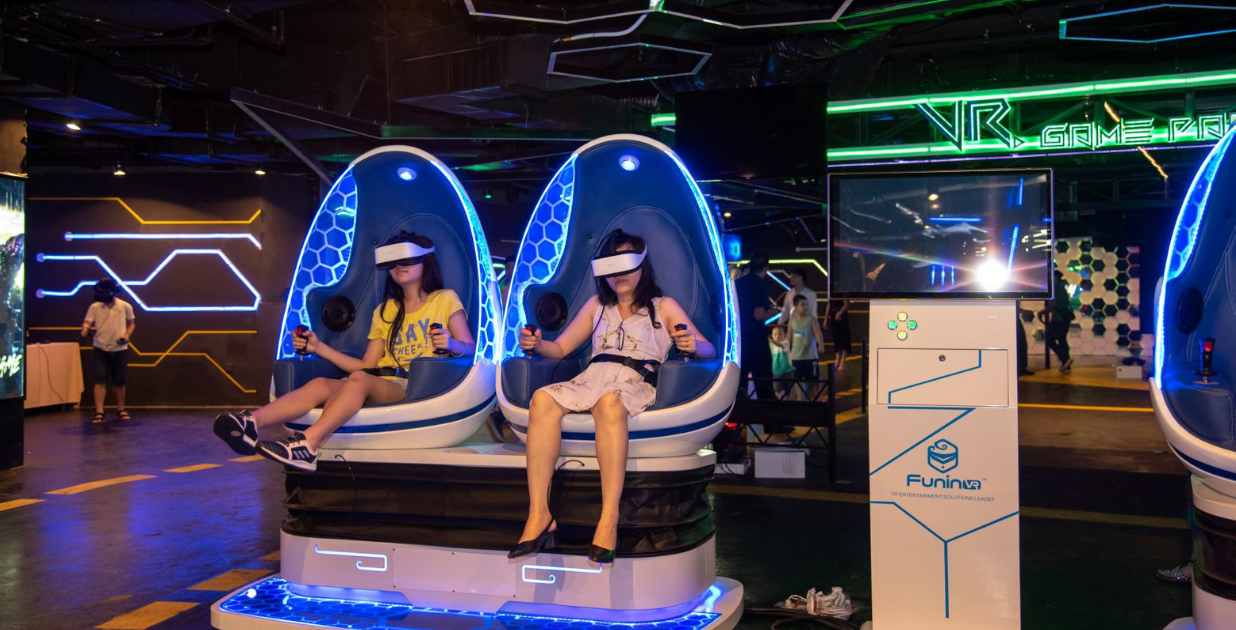 For groups and families with young children, Flamingo Play World also has a Flamingo Kids Club with many interesting games and activities for children, accompanied by completely free childcare services.

Beside the latest Flamingo Play World complex, do not forget the attractive spots of Flamingo Dai Lai Resort, which has existed for a long time such as pine art exhibition, Art in the Forest; super-rich outdoor swimming pool system and beach club with boating; water rolling balls and many other activities.

Moreover, the Korean sauna, Jjimjilbang at SEVA Spa & Beauty Destination will be an exciting stop to end your wonderful family and journey experience.

A whole world of amusement - entertainment complex that lies neatly in Flamingo Dai Lai Resort right near the center of Hanoi, are you ready to "bring your backpack up and go"?