WHEN TO GO & WEATHER
Vietnam is one of Southeast Asia's most beautiful countries, attracting travellers to its lush mountains, bustling cities and golden sand beaches. Despite rapid modernisation in Vietnam's urban centres of Hanoi and Ho Chi Minh, time-honoured traditions remain intact amongst the locals.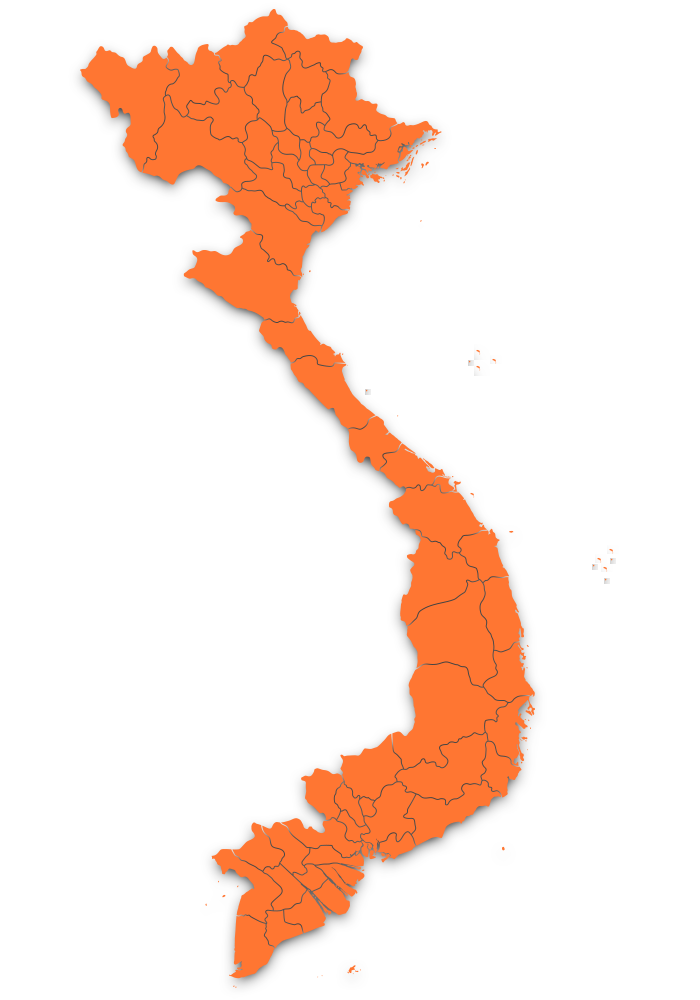 North

As Vietnam fans out above Hanoi towards the Chinese and Laos borders, it attains its maximum width of 600km, the majority of it a mountainous buffer zone wrapped around the Red River Delta. Much of the region is wild and inaccessible, yet it contains some of Vietnam's most awe-inspiring scenery, sparsely populated by a fascinating mosaic of ethnic minorities. Most popular for visitors is the northwest region where the country's highest mountain range and its tallest peak, Fan Si Pan, rise abruptly from the Red River Valley.

Central

The geographic heart of the nation, central Vietnam is packed with historic sights and cultural interest, and blessed with ravishing beaches and outstanding national parks. Marvel at Hue and its Imperial Citadel, royal tombs and excellent street food. Savour the unique heritage grace of riverside jewel Hoi An, and tour the military sites of the Demilitarised Zone (DMZ). Check out Danang, fast emerging as one of the nation's most dynamic cities. Also emerging as a must-visit destination is the extraordinary Phong Nha region, home to three gargantuan cave systems (including the world's largest cave), and a fascinating war history concealed amid stunning scenery.

South

Start off in the sensory overload that is Ho Chi Minh City, a metropolis where humble mom-and-pop shops share street space with modern skyscrapers. Beyond the city limits you'll encounter the languid Mekong Delta, where life takes place on water and farmland rolls out as far as the eye can see.
Not far away, Mui Ne lures holidaymakers with a laid-back beach vibe and reputation as the kite-surfing capital of Vietnam. Offshore, islands such as Phu Quoc and Con Dao will welcome you with pristine coastlines and untouched landscapes.
Vietnam Frequent Ask & Questions